Trusted Trader is a scheme to help people choose a trader that they can Trust. It's council run and aims to give peace of mind by making sure any traders who sign up to the scheme are reputable, with consumers then choosing a Trusted Trader. We were asked to design the logo and and the various printed materials that would define the scheme. The logo is simple and strong, instantly recognisable, and works with different 'taglines' depending on the application. The printed materials use the council colours of purple and orange to reinforce the fact that the scheme is a council one. So far the scheme has been a great success and garnered alot of positive publicity.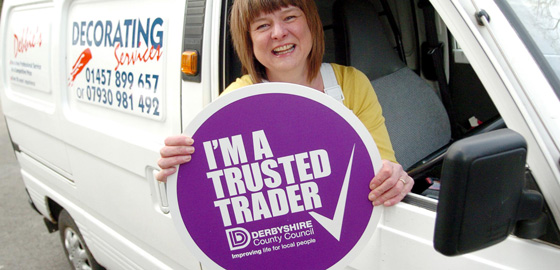 Debbie Rooney, Decorating Services. Image: Derbyshire County Council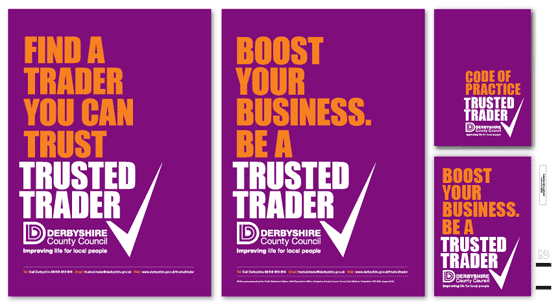 Work completed: logo design, print advertising, direct mail, poster design, flyers, booklet design, sign and sticker designs.

Awards:
Campaign of the Year at the CIPR 2009 Public Services Awards. Winner of the Business to Business (B2B category) of the PRCA Awards 2009.